Nine Island Of Malaysia Western Coastline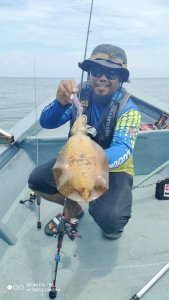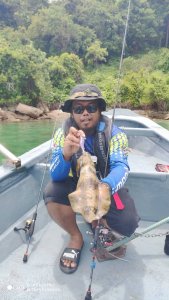 This is our first trip to try western coastline of Malaysia for Eging big fin.
The spot was amazing even not so many big size big fin landed.
I used Legame X-Armatura XAZ87tz for my boating setup pair with shimano vanquish 2019 equip with unitika 0.6 and 10lbs FC leader.
Manage Catch 2 medium size big fin size around 600g-800g using Yamashita super shallow Purple base. Quite effective for that particular day because of the weather was not so hot with a lot of cloud in the sky. The island area was so shallow so 3.5 jig with slow sinking rate was needed to maintain the depth and avoid snag.
It was an excellent fishing trip and we had alot of fun.
| | |
| --- | --- |
| Name :  | shahrul |
| Date :  | 2020年3月08日 |
| Target :  | アオリイカ(800g) |